I, J.N. Manokaran was born in a Christian family in the city of Madurai, Tamil Nadu, India.
My mother Suganthi was a first generation convert from a Hindu back ground. My father Joseph was from a traditional Christian family. God was gracious that four of us were brought up in Christian discipline like reading bible daily, prayers, Sunday school and Sunday worship services. In the year 1979 (when I was 17 years) my mother went to be with the Lord and I was studying Diploma course in Civil Engineering. From then on I deviated from Christian life and became active in campus politics and entered electoral politics in the college. However, the campus was in turmoil and the management of the institution changed hands. The new management listed about 60 students and suspended them temporarily from the institution. I was one among them. The parents were summoned, an apology was received from students and the students go admission again. But, 15 students were not invited that included me. My life was shattered.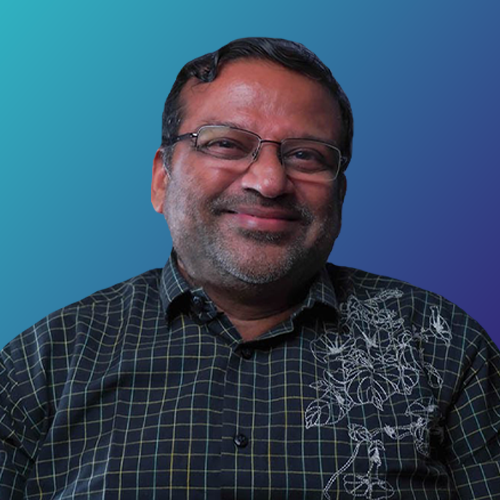 I went to get help from politicians who simply said that it was my problem. Friends did not like to associate with me fearing victimization from the college management. My father was very angry that I messed up my life and future. Disillusioned with life, I remembered my mother's teachings and admonitions. I remember the bible verse: "Your sin will find you out." (Numbers 32:23) I was alone at my home. I knelt down, wept and prayed the Lord Jesus asking him forgiveness. I promised to serve him. I felt a great joy in my heart, even though my situation had not changed.
Later God enabled me to complete my education and work with the Government.
God has been faithful Father and is leading me and guiding me in the Paths of Righteousness to do His will.
Gospel

is Essential and should be shared to all

Go

– To share the gospel, we have to go, take initiative, take the first step

Glow

– Gospel shines in our heart, we ought to shine and glow as Children of Light.

Grow

– We have to grow in Christ. We should work for the Kingdom to Grow.
1. Truth – Gospel is the truth
2. Teach – All disciples should teach gospel truth to others.
3. Train – Training leaders to train others
4. Transform – Transform individuals, families, communities and nation through the gospel.